Love Specialist - Clairvoyant -
Master Psychic & Spiritualist
I Offer highly accurate in depth compassionate readings, by using insights from Angels, Spirit guides & divine messages from a higher source.

I am a naturally born third generation intuitive reader & gifted seer with over two decades of helping thousands of individuals

I have the gift to help give you the clarity you need to move forward, with my unique abilities i will advise you through everyday obstacles to guide you to a better future.

You may be single and waiting to meet 'the one' but want to know when this will happen, what they look like and where you will meet.

Whether it is making a correct career or business related decision, finding a true love or a proper soul mate, to fix an existing relationship, or inquiring about future health or life conditions.
​
Get an understanding of recurring
problems in your personal life, or if you are having permanent negative luck in relationships or a sudden crisis in your life.

Love and happiness are just some of the things we all want in life. I can and will help you achieve your heartfelt desires in your life and bring you along life's best path.

I specialize in Tarot, Psychic, Palm, Aura, Chakra & past life readings.
​
Protection Salts & Sprays, Dream Catchers, Candles, Crystals Prayer Beads, Angels, Evil Eye Protection, Jewellery, Pendulums
​
Master of amulets & spiritual protection
in any life area
​
​
​


Not all who wander are lost
PSYCHIC READER & LOVE SPECIALIST
PALM - TAROT CARDS - CRYSTAL BALL - AURA & CHAKRA READINGS - PSYCHIC READINGS
REUNITES LOVERS

ENERGY CLEARING

BAD LUCK REMOVAL

COURT CASE

IMMIGRATION
CAREER/BUSINESS

WHITE MAGIC SPELL CASTER

ADDICATION

MARRIAGE

DIVORCE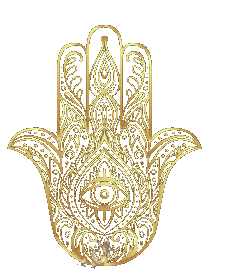 FATIMA
I was Introduced to Janey by my daughters and went for my first consultation with her. Janey shared with me things that I was not aware of and with my tears and aniexty attacks Janey was with me all the way through. Even in my diffcult times and she is still with me. She is always there for me when I need to talk to her. She guides me to prayers and calms me down when I'm having anxiety attacks. I'm very pleased with Janey, she has been my saviour
MARNIE
I was introduced to Janey right at the time in my life where I was looking for some guidance. I had taken on a new path in life and was feeling overwhelmed, confused and lost not knowing which way was up.
I had always been curious about my spirituality- wondered why I didnt feel connected to it or my life in many ways and Janey was able to shed a lot of light on why and what to do about it.
Janey continues to give me guidance on where to turn, what to do, who to listen to all based on energy and the path that she sees for me- a prosperous, joy-filled future that until I met her- I didnt trust existed.
Janey is in every way the guide i need to keep me on track, help me make sense of my life and everything in it and keeps me focused on what I want, instead of the many other distractions that were showing up.
. I love this woman, she has changed my life. If you have ever wondered about what is, what might be and what could be- do yourself a favor and book a consultation immediately. I am so glad I did- she will be with me for the rest of my life, whether she likes it or not
CHRIS
As someone who had considered himself already successful with a long-term career training professional athletes and high school teacher turned entrepreneur, I knew I needed some sort of guidance as my life began to turn upside down. I was referred to Janey during one the lows of my entreprenurial life, unsure where to turn and who to listen to- Janey quickly identified where my energy was lacking and began to work on it. Less than a year later, I am more confident, more aware and much better equipped to take on the world in a industry that requires strength, courage and stamina working with all kinds of people in a leadership role. I have become more calm, I make better decisions and I feel like I am back in control of where I am going. Janey is a life long mentor, guide and friend that has changed my life and my understanding of it.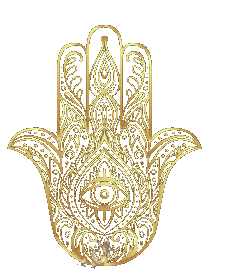 Two Convenient Toronto Locations
1999 Avenue Rd, North York, ON M5M-4A5 (Avenue & Wilson)
&
807 Queen St. W. M6J-1G1 (Queen & Bathurst)
​
PsychicJaney@gmail.com | Tel: 647.970.2276